Panama City Beach and the Current State of Condo Sales
Over the recent three year period,
condo sales in Panama City Beach
have shown nice price increases. In 2015, prices increased seven percent. In 2014 and 2013, percentages increased 10.4 and 10.6, respectively. Unfortunately, the current year has been a mixed bag. On average, sale prices are down almost two percent. Floor plans and buildings have individually performed the same. Pricing per square foot for condos built after 2001 in the city are down 2.2 percent.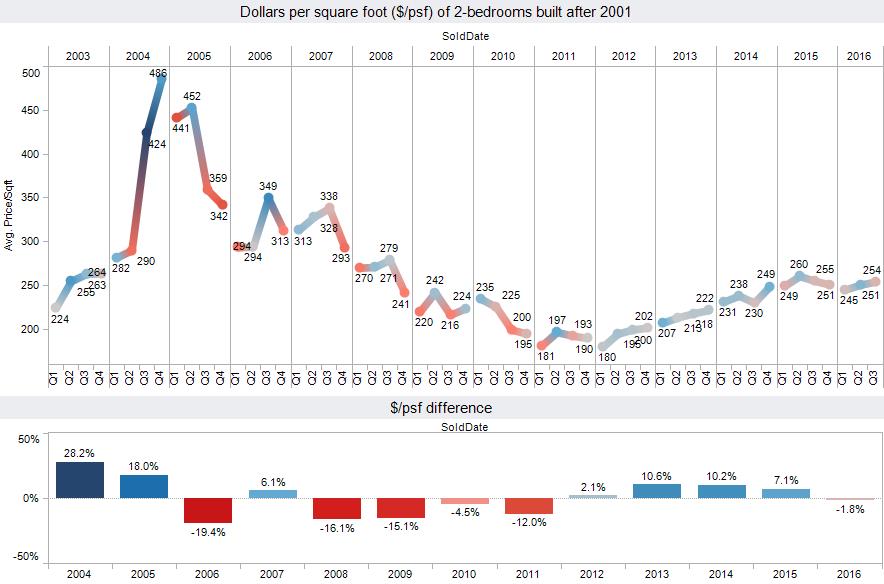 Condo Sales Volume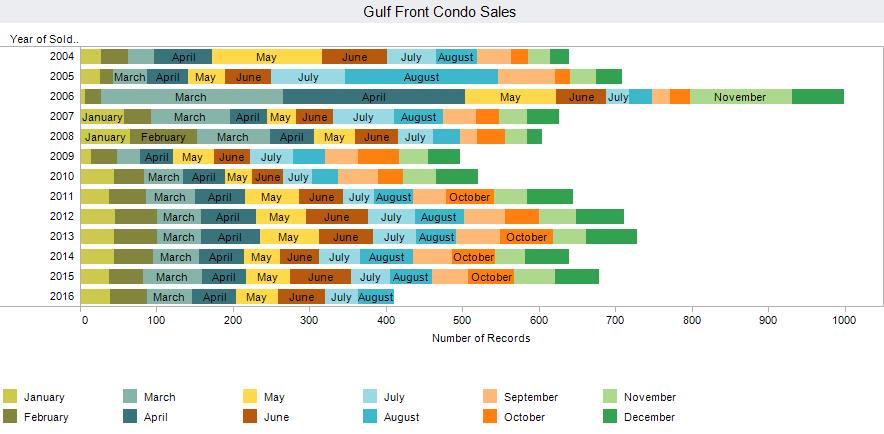 Year-to-year, sales volumes are down 11 percent. Sellers are looking for higher prices and buyers in general are resisting these listings.
Individual Condominiums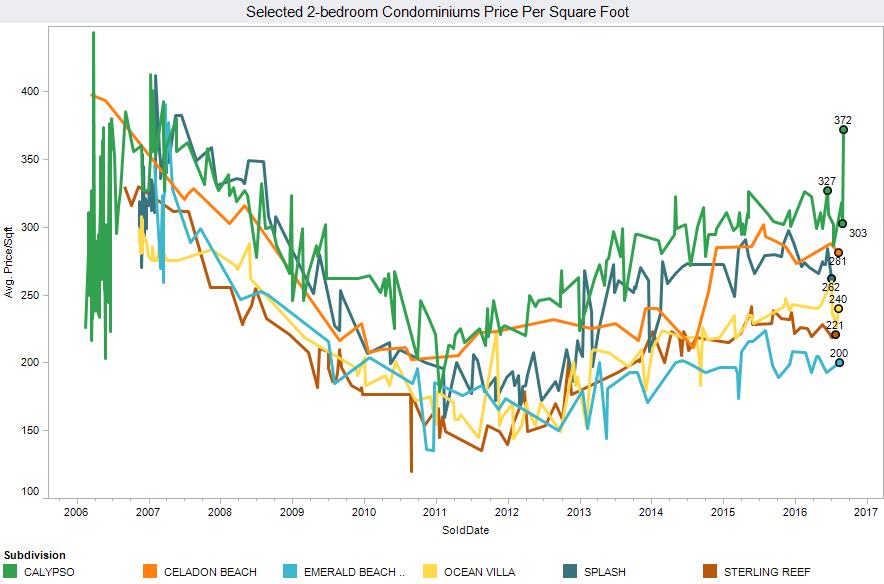 This year, many
Panama City Beach
condos are in a similar price range as 2015. The graph above clearly shows the disparity between more sought after and less popular opportunities in condos. We can see where
Calypso
is currently selling in a price range of $288-$372 per square foot. By comparison, a recent condo sale in
Emerald Beach Resort
went for $200 per square foot.
Mentality Behind This Market
There is a common theme here. On average, when we see 80 percent of original
pre-construction
prices recovered, there is more inventory on the market. Typically, when a seller can close on 80 percent of the original mortgage without bringing money to the closing, they are more agreeable to selling. This could very well be why we are seeing a pause in year-over-year average price increases.
There is another possibility. Ten years ago, prices were pushed higher as a result of faulty mortgage products. Stringent lending standards have put limits on participants and capable buyers. This left unwanted restrictions on flipping and a speculation that artificially inflated prices.
Information from this article was provided by the blog post
September 2016 market update
.